Welcome to the Milwaukee Great Lakes Sport Fishermen Club and Foundation!
An Organization of Sportsmen Dedicated to the Enjoyment, Preservation and Improvement of Salmon and Trout Fishing in the Great Lakes.
Our Next Membership Meeting is October 13th!
The Program, for October will be given by Captain Kurt Pokrandt, one of our successful Charter Captains and Owner of Silver King Charters. He will be sharing some of his secrets for success and it is up to you to be there to hear what he has to tell us. I know it will be informative and entertaining and hope to see you there!
Our September Program was given by Bill and Matt Kregel, the Highest finishing Boat available after our Annual Brew City Salmon Tournament! They are part of the Captain and Crew of the Fishing Vessel -  Poseidon! It was a very informative presentation. Thanks Guys!
The Final results from Brew City 2015 have been posted both here and on the GLSF Facebook Page. Thank you too all the participants, guests and Volunteers. Congratulations to all the winners announced at the close of yesterday's Tournament. We hope to see you again next year at our 16th Annual Brew City Salmon Tournament on Saturday, August 6, 2016 (and there is not a full moon)!
Just In-Time for Perch Season - The Replacement Bender Park Fishing Pier has been installed!
A special Thank You goes out to our members, Jim Keegan and Milwaukee County Parks. With Perch season re-opening June 16th, there is a new fishing pier at Bender Park. Click here for the individual pictures: Delivery 1, Delivery 2 and Installed - Thank You!
For Everyone at our December Christmas Party that was waiting for the Salmon Jerky recipe, click on this link and you'll be delivered to a page you can save or print, Thanks to Matt Lubecke for sharing!
Click Here for Information on our Ongoing Club Fishing Contest - Fish of the Month for September is Chinook Salmon!
Final Results from our 2015 Club Raffle
Here are the results from the April 15, 2015
Our drawing was held at 8 pm, April 15th, as advertised on the ticket stubs and the following people were drawn as winners:
1st Place- Loose Drag Charters- Winner- Grace Runge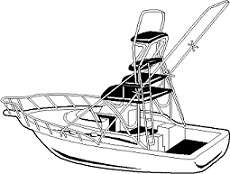 2nd Place-Rays The Limit Charters-Winner-Jim Bass 3rd Place-Blue Max Charters-Winner- Jeff Mueller 4th Place-Manhardt Charter-Winner-Robert Pluta 5th Place-Brew City Charters-Winner-J.Hay 6th Place-$300.00 Cablela Gift Card-Winner-Jackie Opperman 7th Place-$200.00 Cablela Gift Card-Winner-Dean Schneider
Congratulations to all the winners and a Special Thank You to our exceptional Charter Captains for donating their trips and to Cabela's for donating the $200 Gift Certificate. Thank you to all the participants and we hope you'll buy a ticket and try to win again next year!
Click Here to see the 2014 Raffle Winners of our Club's Annual Raffle
Quick Note

- Please check out the new fish scale inside the McKinley Marina Cleaning Station. This $500, very accurate and State Certified scale was donated, by the Mathwick Family Trust, through the GLSF Foundation, to the Cleaning station. It was purchased from and installed by a local company, Floweigh of New Berlin. A dedication plaque has been hung above the scale. When you see Jay Mathwick, please take a moment to thank him and his family for their very generous donation!
We meet at:
Greendale American Legion Post 416
6351 W Grange Ave
Greendale, WI 53129 
This is a Net Pen.....
The Milwaukee GLSF Club is working for all Lake Michigan anglers on maintaining our great fishery.  84,000 Chinook Salmon were planted Monday, May 4th, 2015, by WI-DNR. They were placed into our net pens for acclimation.  The fish were released into the lake the next evening, May 5th. This extra isolation/help for the planted small Chinook Salmon increases their chances for survival. With more fish surviving, the summer, fall and winter returns have become a really great asset for the port of Milwaukee and the fishermen. If you would like to become a member and help maintain our great fishing here in Milwaukee on Lake Michigan, please click on the Become a Member option for the menu above. We are always looking for new active members!
Look for details to be posted here in the coming months for 2016. We will need volunteers again to man the scales during Racine's 10 day run of Salmon-A-Rama. Please watch for this opportunity!
Thank you to all of the volunteers, the Chair Persons, spouses, bakers, food cooks and especially to all of the people who attended and generously purchased the items that made it a Charitable Success once again. We hope to see you all again next year!
Fact - A 36 pound Chinook Salmon was caught early, August 1, 2013!
Lake Michigan Sport Fishing...
The Best Trout & Salmon Fishing in the World is Right at our Doorstep… and the Great Lakes Sport Fishermen Club is working to keep our fishing great!
Lake Michigan has  been called the "World's Biggest Fishing Pond," and with good reason. We have the best trout and salmon fishing to be found anywhere in the United States. If not anywhere in the world - right at our front door.
Catching a trophy-size fish is no longer something to just dream about, and you don't have to spend thousands of dollars to make your dream come true in Canada or Alaska. You can make it happen right here in Milwaukee!
GLSF club members routinely catch chinook or king salmon over 20 pounds, lake trout over 15 pounds, rainbow trout or steelhead trout over 10 pounds, coho salmon over 8 pounds, and brown trout over 15 pounds.
Join us - the Great Lakes Sport Fisherman - and learn our fishing tips and techniques. We'll help you to fish with success on Lake Michigan, and make your dream of a trophy-size catch come true.
Your membership will insure quality facilities and good quantities of fish for years to come.
Our club's strength is in numbers. Collectively, our members do make a difference by preserving and improving the fisheries.